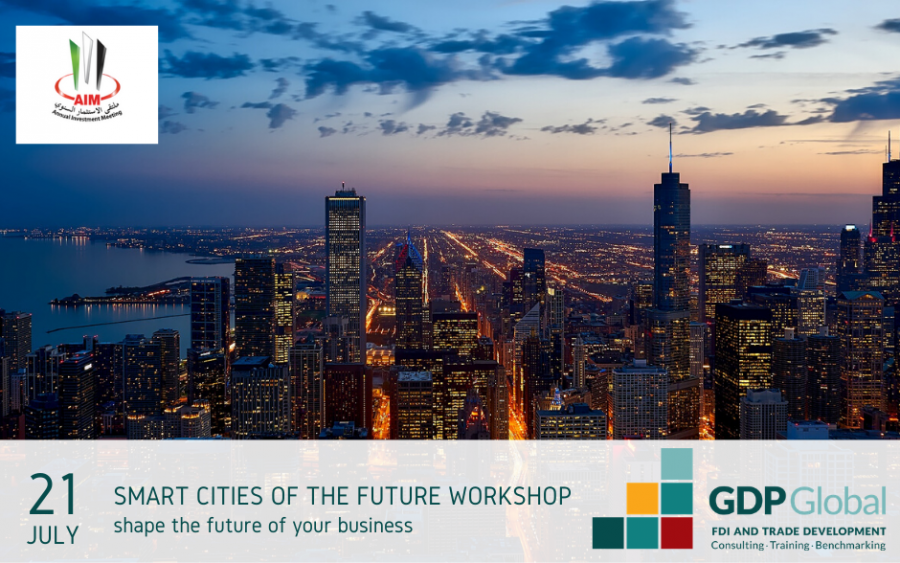 Missed the live webinar? Register to watch the playback here

AIM: Smart Cities of The Future Workshop Webinar
Date: 21-Jul-2020
Duration: 1 hour
As part of the Annual Investment Meeting (AIM) we are really pleased to be part of an exciting webinar.  Join John Hanna & Paul Whiteway of GDP Global with Mani James, Senior Vice President of Frost & Sullivan to discuss what smart cities of the future will look like.
Some of the topics they will be covering include:
Pandemic affected urban environments: implications for the future of work, the workplace and society.
How smart cities use the latest technologies to drive new solutions for urban safety and overall quality of life, economic development, waste disposal, sustainable supplies of potable water, green urban planning, transportation, knowledge work environments.
Critical success factors for a successful implementation of smart cities in the post pandemic era.
Policies and technologies to drive solutions: the roadmap for 10- year Smart City transformation. Case studies of cities in Central Asia, India, Europe and elsewhere.
How smart city environments can attract diverse FDI projects in various forms.
They will be sharing case studies of successful smart cities and will also provide a strategy checklist and roadmap for 10- year Smart City transformation.
Who should attend this webinar?

– Urban and property developers
– City economic promotion executives
– National and city administrations involved in long term planning, policymakers and regulators
– National and regional investment and trade promotion agency staff
– Tech business executives
Missed the live webinar? Watch the playback here