Effective economic promotion strategy is more critical than ever before
GDP Global provides economic, trade and business development solutions to governments and business worldwide

As a specialised economic promotion consultancy, GDP Global provides solutions to government ministries around the world. In particular, we enable trade and investment promotion organisations to become world-class performers in investment attraction and trade promotion.
We take a holistic view of FDI and trade promotion. We help create, revise, adapt and implement new strategies, operations, techniques and tools to stay ahead of the market. Furthermore, we provide comprehensive training across all areas to ensure that what is recommended can be implemented.
GDP Global also provides market entry and business development services for international companies. We leverage our unique access to advanced and growth markets. We use our knowledge of government initiatives and incentives to assist companies from the start to end of the global site selection process.
Our expertise in key business sectors and our international business networks are also used to assist companies to increase their export value, locate new business activities overseas or expand existing operations abroad.
Some of our Government Consulting Clients
Investment Promotion Solutions
GDP Global offers a comprehensive range of consulting and representation services to government ministries, trade and investment promotion organisations, states, provinces, regions, municipalities, cities and special economic zones.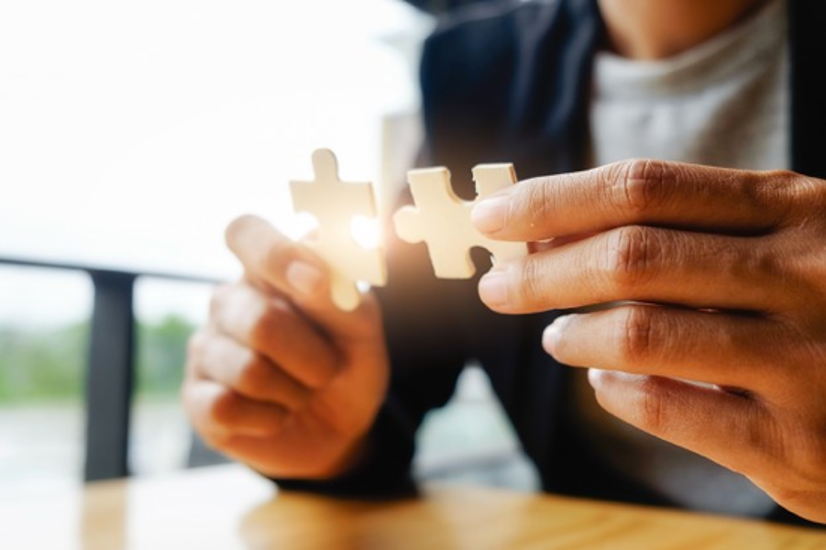 We work with clients from well-established agencies and ministries and trade and investment organisations in Europe, North America, Latin America, Africa and Asia-Pacific. We take the view that results can only be achieved when the objectives are realistic and the approach is carefully structured. GDP is involved in all stages of the investment promotion cycle.
Strategic Economic Consulting
We advise IPA clients on:
The optimum structure and modus operandi for new or restructured IPAs based on global best practice.
Investment promotion and trade promotion strategies
Competitive positioning analyses
The development of so-called smart city environments and the knowledge worker economy
The transition from FDI promotion to global value chain promotion, for wider and sustainable economic advantage
International location of overseas offices and optimal management
Social media, marketing & communications
Business retention and expansion (BRE) strategies
FDI and trade performance measurement, key performance indicators
Policy matters, including global trade and investment agreements, investment law, policy advocacy
Investment Promotion Consulting
We undertake a wide range of operational support:
Perception studies/image audits, allowing objective advice about how your location is viewed internationally
Investment climate surveys to investors assessing doing business
Marketing and communications strategies, that fold into the wider investment promotion strategy
Advice on cost-effective advertising and PR campaigns, including press conferences and individual press briefings
Promotion and sales
Investor services and facilitation
Proactive lead generation services for IPAs and other development agencies.
Inward and outward mission support
Help with arranging visits to major trade shows and conferences combined with prearranged meetings with investors and intermediaries
Negotiation support for IPAs engaging directly with potential investors about concrete investment projects
GDP's Investfdi Service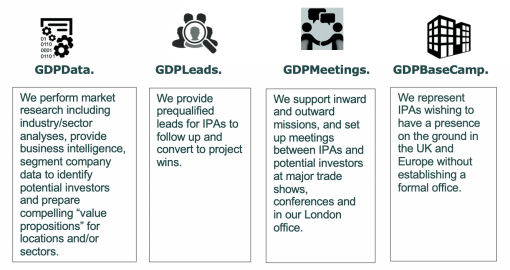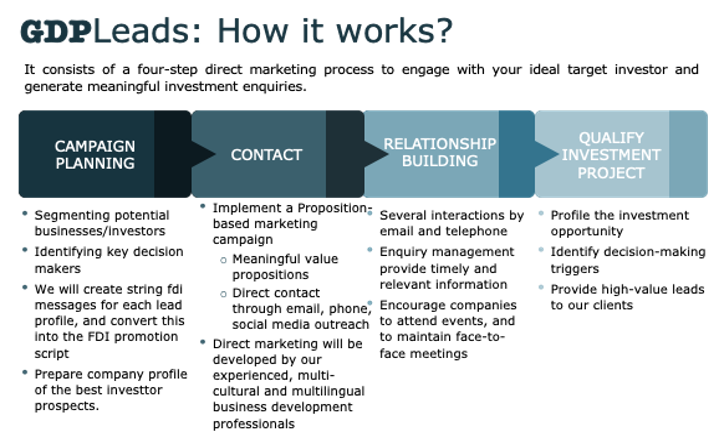 Trade Promotion Consulting
We advise on all aspects of international trade and export promotion. Here are some examples: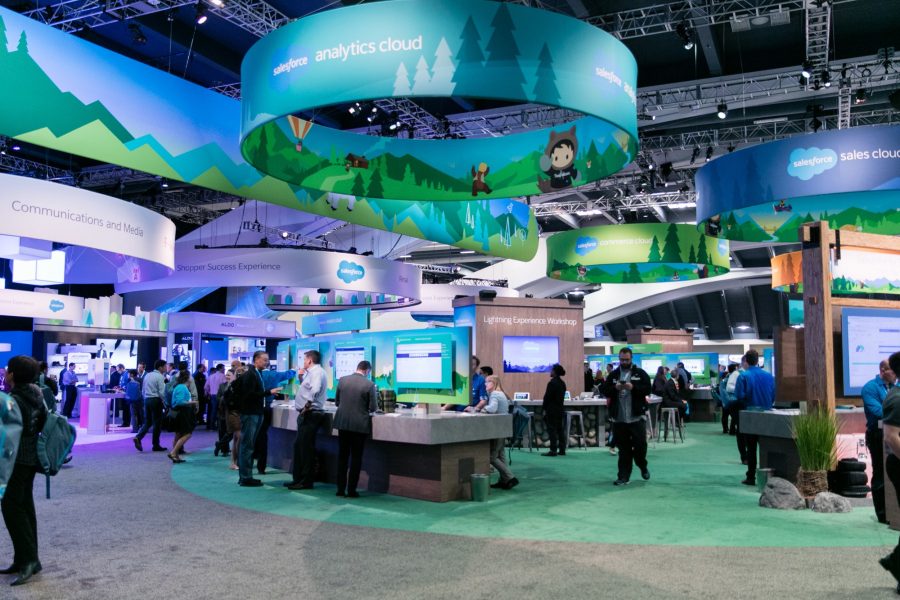 National trade promotion strategy; leveraging global and regional trade agreements to diversify economies and stimulate the export-orientated SME base of the economy.
Identification of priority sectors for export opportunities in client regions, working with export councils and trade associations to plan a national strategy for the promotion of these opportunities.
Review and development of trade promotion organisation assets, including trade information and trade portal services as well as the international trade promotion network.
Staff training: a full range of eLearning and classroom training with more than 100 trade and trade promotion modules. See our training pages for more details.
Business matchmaking to find potential trade partners for your local companies and introduce them to the potential buyers.
Trade missions of international buyers to your region, as well as outward missions to promote their products at the European market.
Company preparation/exporter development. We run programmes to ensure companies are ready to do business internationally. In each case, we assess the company's readiness to do business internationally, as well as briefing companies on international targeting.
Exhibition and trade show planning, implementing company matchmaking schemes, preparing companies and prospective business partners, suppliers or customers.
Representation of both trade promotion agencies and export companies at trade shows.
Contact us to discuss how we can support your goals this year.