GDP Global is dedicated to promoting African Trade and Investment
Our work is largely led from our South Africa subsidiary, GDP Global Development (Pty) Ltd, which we established in Johannesburg in 2011. We also have long-standing and experienced representation in Nigeria.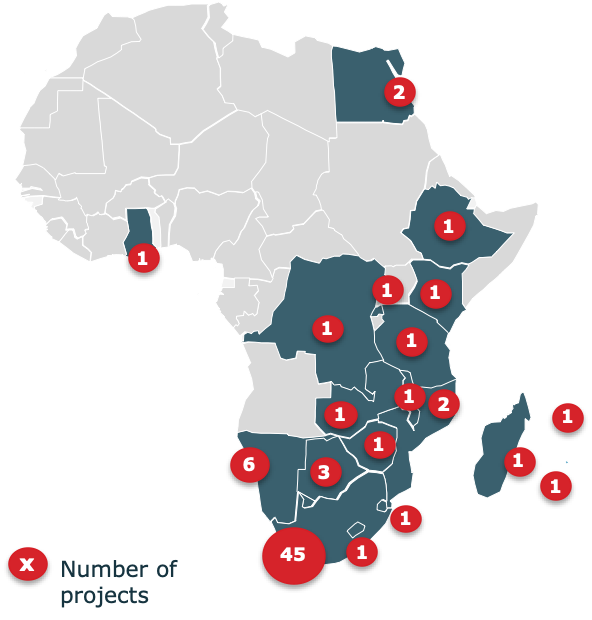 GDP's African Experience
In South Africa GDP Global have worked consistently with the Department for Trade and Industry, Department of International Relations, and provincial clients such as the trade and investment agencies in the Western Cape (Wesgro and City of Cape Town), KwaZulu Natal (Trade and Invest KZN), North West Province, Limpopo Economic Development Agency, Free State Development Corporation and Gauteng and City of Johannesburg.
GDP's other African clients have included Botswana, Egypt, Ethiopia, Ghana, Kenya, Lesotho, Madagascar, Malawi, Mali, Mauritius, Mozambique, Morocco, Namibia, Nigeria, Rwanda, Seychelles, Swaziland, Uganda and Zimbabwe.
Examples of our Consulting Work for African Clients over the Years
Lesotho: Development of a "Compendium of Investment Opportunities" for the Lesotho Ministry of Trade and Industry to be used as promotional content, including an assessment of the feasibility of individual projects. The compendium will include data on the potential investment projects to assist in IPA decision making (2019 – ongoing).
Botswana: An evaluation of the realigned organisational structure of the Botswana Investment and Trade Centre (BITC – 2015-16). The work built on our previous engagement with BITC's predecessor, BEDIA, in 2006 (see below).
Namibia: Carrying out a study to identify economic sectors for investment purposes in Namibia. This work included the identification of priority sectors to attract foreign investors, comparative analysis of Namibia's sectors with those of other SADC countries, sector profiling and investment attraction strategies (2014-2015).
South Africa: Support for the Manufacturing Circle of South Africa for drafting the Single Factory special economic zone (SEZ) policy in South Africa. This included feasibility studies for six proposed SEZs in South Africa and a global assessment of economic zones' success factors in the key industries of agro-processing, solar and high-value natural resources such as platinum (2014).
Gauteng, South Africa. Provision of strategic and management support for the Gauteng Economic Development Agency in South Africa (2008/9). The agency has since become the Gauteng Growth and Development Agency (GGDA).
Ethiopia. A performance assessment of sector studies to assess the potential for the economic development and growth of the Oromia region and Southern Nations, Nationalities, and Peoples' (SNNP) Region. This included mapping out existing core competencies, assessing the strengths, weaknesses and growth opportunities (SWOT analysis) for these regions in relation to development-oriented investment promotion. Undertaken on behalf of UNCTAD and the Ethiopian Investment Commission (2008).
Multi-client studies. 2005-2014 Performance analysis of the Botswana Economic Development and Investment Authority (BEDIA) and 20 other country and region investment promotion organisations in Africa. The performance benchmarking programmes provided feedback to all participants of their capabilities for managing FDI enquiries and also areas for improvement. Undertaken partly in collaboration with The World Bank.
Madagascar. Completion of a study for the creation of an investment promotion agency in Madagascar. That agency now functions as the Economic Development Board of Madagascar (2006).
Delivering Training for African Clients
In Africa we have delivered trade and industry training in South Africa, Botswana, Mozambique, Uganda, Namibia, Madagascar, Mali, Nigeria, Egypt and Ethiopia.
In South Africa, GDP Global has delivered training, with a special focus on trade and investment promotion to national, provincial, metro and municipal trade and investment promotion agencies, as well as to all of South Africa's Industrial Development Zones (SEZs). These programmes have been delivered in Johannesburg, Pretoria, East London, Limpopo, Rustenburg, Durban and Cape Town – a total of almost 30 investment and export promotion programmes since 2002.
In Southern Africa, GDP Global has been providing investment promotion training for the SADC Secretariat since 2006 and has also delivered a series of training courses for SADC IPAs in 2015, 2016 and 2017.
For more information about how we can help you develop your strategy, measure or improve your operational performance, or develop the capacity of your staff please contact us here.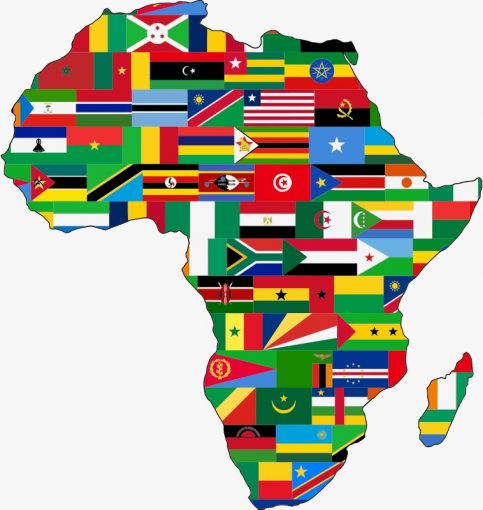 Contact Details for GDP Global Development (PTY) Ltd
Postal Address:
PO Box 3338,
Florida, Roodeport
Gauteng 1710
South Africa
Physical Address:
883 Vlakhaas Street
Constantia Kloof,
Roodeport, Johannesburg
Gauteng 1709
South Africa
Telephone number: +27 (0)11 083 5600
Email: [email protected]