The benefits of a team in-house workshop
GDP Global works extensively in investment and trade promotion. Let us bring you up to date on the trends and events that are shaping the world of foreign investment.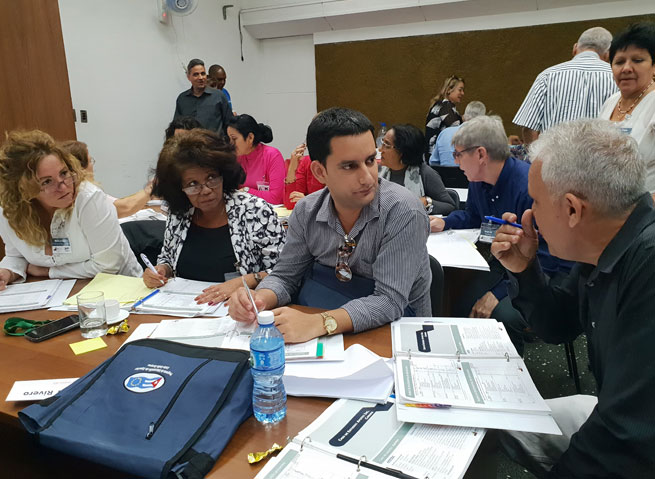 Examples of in-house training workshops
Workshops for new recruits providing a grounding on the current FDI climate and all about investment promotion
Refresher workshops for experienced professionals to ensure they are in line with current developments and to avoid complacency
Workshops on Best Practice based on our experience in benchmarking competitiveness and agencies
Operationally focused workshops for project managers
Workshops with a strategic and policy focus for senior executives
Multiple stakeholder workshops to strengthen
Strategic and organisational reviews for management and boards
FDI in economic diplomacy for Ambassadors and Councillors
Induction in FDI to Board of Directors and Ministries
Coaching programmes for executives new to FDI and investment promotion
In-house workshops are fully customised to meet your needs
You choose the duration of the training, typically from 1 to 5 days
What GDP Global in-house workshops involve
GDP Global has conducted team-based development programmes in London, throughout Europe, Latin America, South Africa, Middle East, North Africa and Australasia.
Our training and development contributions range from strategy and policy, through global and local investment matters, to practical and operational instruction for teams and individuals.
We also develop and provide the tools necessary to undertake effective investment promotion.
Examples of IPA in-house workshops run by GDP Global
Trade & Investment KwaZulu-Natal South Africa:
A workshop focused on new investment promotion strategies and programmes.
Invest Hong Kong:
One-day intensive investment promotion training – best practices in sales networking, and the effective use of exhibitions, trade shows and conferences, own organised seminars.
Securing investment, Turkey:
Invest in Turkey, the national agency of Turkey of the Prime Minister's office (ISPAT). Training 68 staff members in Investment promotion.
Serbia Investment Promotion Agency SIEPA, Serbia:
Three-day investment promotion training programme in Belgrade.
ProEcuador:
Ecuador workshop in investment promotion best practices for ProEcuador, Ministry of Foreign Trade, Ministry of Industry, and Special Economic Zones Authority.
Mexico States:
Investment promotion workshop presentations in best practice strategies for the Mexican states of Nuevo Leon, Guadalajara, Mexico D.F, State of Mexico and ProMexico.
Invest in Skåne, Southern Sweden:
E-marketing and best practices workshop for the Invest in Skåne, Southern Sweden IPA, coupled with GDP KnowHow online learning for all staff members.
The dti and DIRCO, Pretoria, South Africa:
Two-week economic promotion, investment, trade and economic diplomacy programme for officials of the South Africa Department of Trade and Industry (The dti), and Department of International Relations and Cooperation (DIRCO).
Namibia High Commission of Namibia to the UK – capacity building programme for trade and investment in the role of economic diplomacy for High Commissioner and team.
Western Region Development Council: Abu Dhabi, United Arab Emirates:
Securing Investment for Abu Dhabi and its Western Region.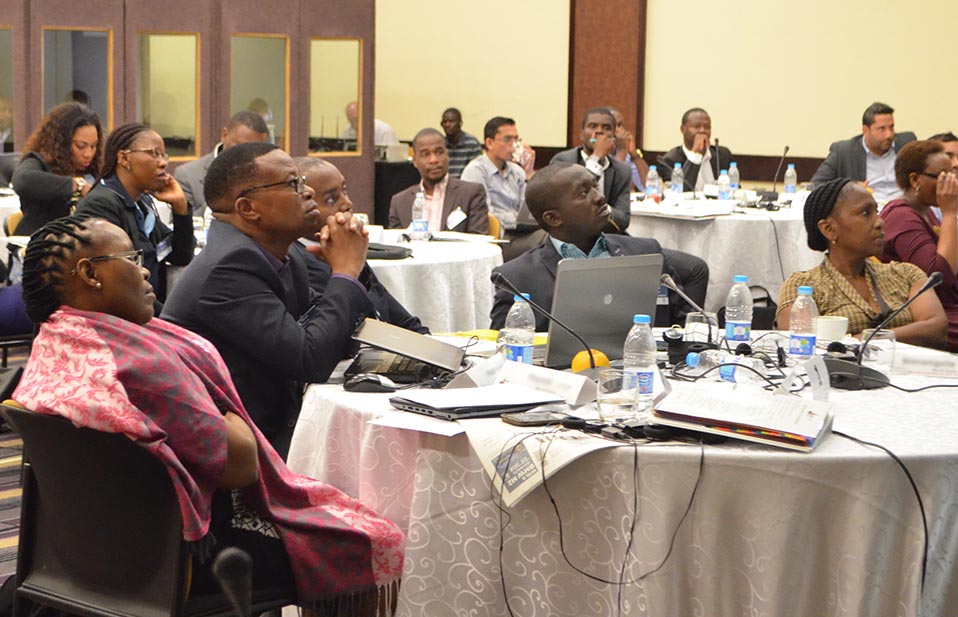 Botswana Investment and Trade Centre – BITC, Gaborone, Botswana:
A two-day induction programme delivered to the newly appointed Board of Directors of BITC.
Invest in Guatemala, Ministry of Economy Guatemala:
Internal strategic development workshop for the management group regarding institutional strengthening, stakeholders relations.
Australian Trade Commission Austrade, Australia:
A series of three four-day Winning Investment for Australia Programmes
London School of Economics, London:
Annual Local Economic Development (LED) Forum – FDI best practice workshop for the LSE Local Economic Development (LED) MSc programme on "Prospects and Constraints for LED", with a specific focus on the world economic crisis.
Invest North West (INW) of South Africa, Rustenburg, North West Province:
A specially tailored three-day investment promotion training programme focused on strategy creation and development for the Board of Directors, key provincial stakeholders and entire staff of the INW agency.
Kuwait Foreign Investment Board (KFIB), Kuwait:
A specially tailored three-day investment promotion programme on the theme "presenting Kuwait to Investors" conducted to a select group of staff of the KFIB.
VIP Vojvodina Investment Promotion, Serbia:
A workshop focused on training, annual planning and strategy formation, and international best practices.
April 2011, IDAL Investment Development Authority of Lebanon, Beirut, Lebanon:
A workshop focused on training, annual planning and strategy formation.
April 2011, Wesgro, Cape Town, South Africa:
A workshop focused on annual planning and strategy formation for the investment promotion team of the agency of the Western Cape.
February 2011, IPEX – Invest in Castilla La Mancha, Toledo, Spain:
Website benchmarking, diagnosis and recommendations for e-communications and website development.
IPEX – Instituto de Promoción Exterior – Invest in Castilla La Mancha, Toledo Spain:
One day intensive capacity building programme for the 24 staff of the trade and investment agency at their headquarters in Toledo, including the international team based abroad.
Auckland Region, New Zealand:
Two workshops focused on new agency structure, strategy, stakeholder relationships and performance benchmarking.
Ministry of Trade and Industry of Panama:
Investment Promotion Capacity Development programme, aimed at the staff of the newly created agency Invest in Panama "Promocion de Inversion y Exportacion" (PROINVEX), and staff from VICOMEX, the Panama foreign trade ministry.
Uruguay XXI, Montevideo, Uruguay:
A three-day capacity building programme for the national Trade and Investment Agency Uruguay XXI – attendance from the Ministry of Planning and Budget, Departmental authorities, Free Zones and Trade Chambers of Uruguay.
Contact us to discuss your organisation training needs in investment and export promotion.