GDP Global has delivered over 260 international training programmes
the most inclusive and up-to-date personal development programme available today in investment promotion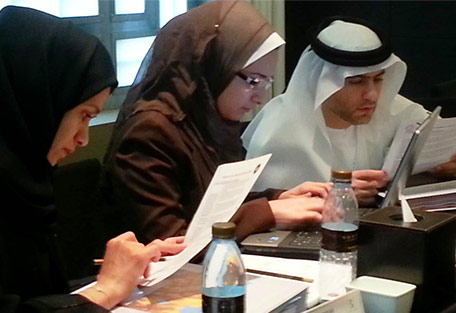 Globalisation is here to stay. GDP Global and the European Academy of Business Development addresses the issues and opportunities arising from international business strategy. We provide IPA executives of all levels with the new ideas, training, skills development and expertise required to implement competitive investor targeting programmes.
Executives of international investment promotion agencies benefit from the opportunity to:
Upgrade and sharpen their knowledge base and skills
Get briefed on the latest trends in international business
Learn about best practice in investment promotion, at the national, regional and local levels
Get detailed answers from the consultants, corporate executives and professional trainers
Network with their peers, sharing ideas and benchmarking their own agency performance and strategies
Training programmes operating throughout the year cover the main areas essential to most IPA executives and directors: 
Complete Investment Promotion Programme
IPA Best Practice Performance Workshop
IPA Operational Investment Promotion Programme
IPA Strategic Investment Promotion Programme
IPA Operational Workshop: Sales, Marketing and Aftercare to attract FDI
IPA Operational Workshop: E-marketing for Investment Promotion Agencies
Investment Promotion and FDI for Economic Diplomacy
In house programmes: tailor-made for different content and levels of experience
Please contact us to help you find the courses that suit your experience and needs.