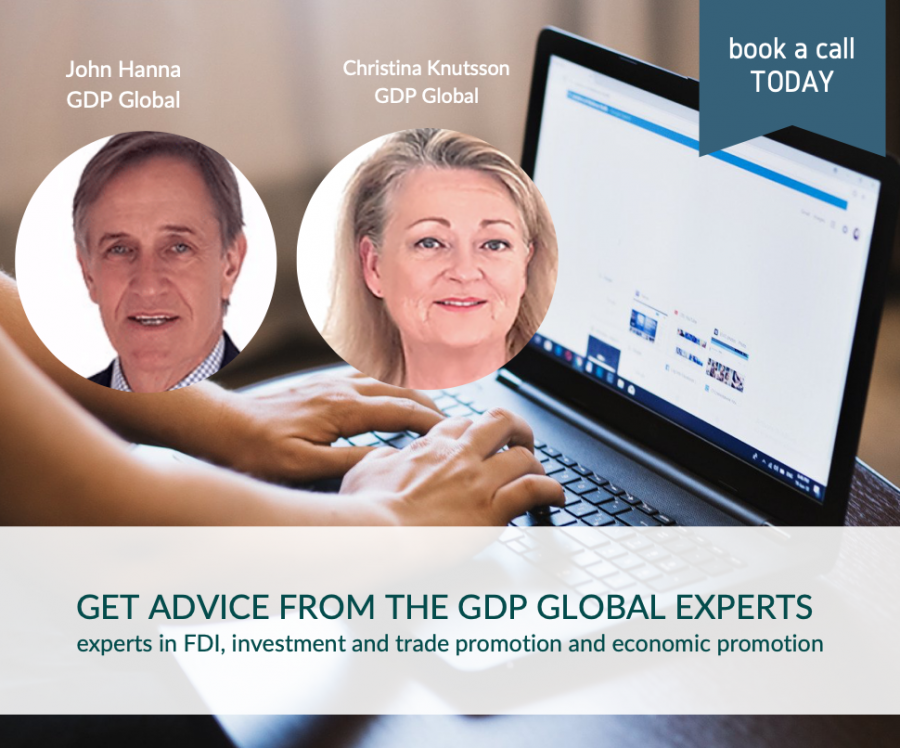 Advice from the experts in FDI, investment and trade promotion and economic promotion throughout the COVID crisis
We are receiving many more requests than usual, from many corners of the world, for advice from government departments, investment promotion and economic development clients.
To provide a more effective and quick response our consulting team is happy to talk to you about the immediate and long-term implications of what is happening and what key steps you might wish to take. In order to do this we have opened up some calendar slots so you can schedule a 30-minute call with one of our specialist team.
Appointment times available on a first-come basis.
Book a scheduled call with John Hanna
Book a scheduled call with Christina Knutsson
Alternatively, find the GDP consultant in your region that can help you. Get in touch with us by email: [email protected].
We look forward to helping you develop your business.