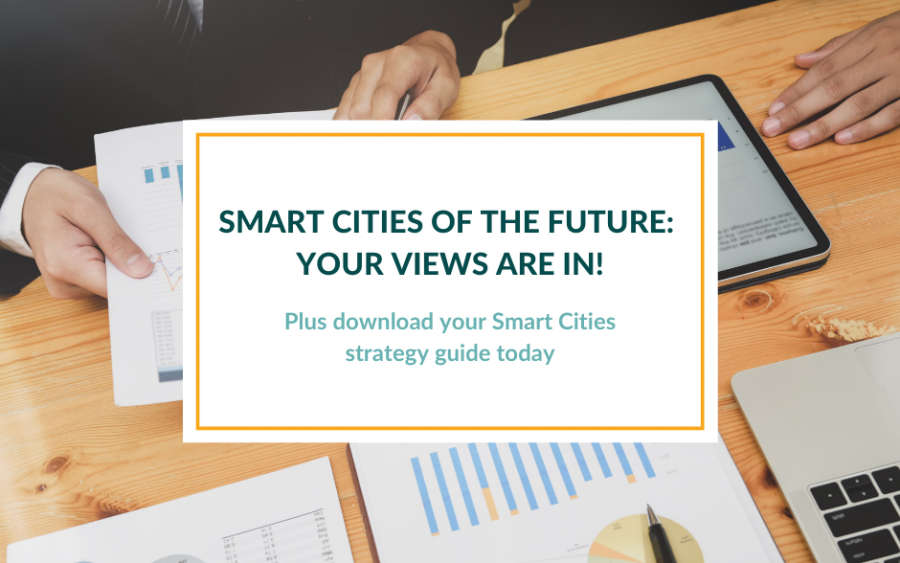 GDP took part in a joint webinar with Frost & Sullivan, hosted by AIM, on 21 July to discuss "Smart Cities of the Future".
The webinar examined:
COVID 19's implications for the future of work, the workplace and society.
How Smart Cities employ new technologies to improve urban safety and the overall quality of life.
Critical success factors for a successful implementation of Smart Cities in the post pandemic era.
Policies and technologies to drive solutions: the roadmap for 10 – year Smart City transformation. Case studies from Central Asia, India, Europe and elsewhere.
How Smart Cities can attract diverse FDI projects in various forms. Case studies of successful Smart Cities.
Strategy checklists and roadmaps for 10-year Smart City transformation.
Latest Results: From the Webinar Polls
During the webinar we conducted a poll. Here are some of the findings so far:
The webinar explored three different approaches for Smart Cities, the Connected Environment; Smart City Administration; and the Citizen's Environment. A large proportion (44.4%) reported that none of these concepts was visible in their own cities. A further 33.3% thought that some of the concepts could be found in their city. 22.2% believed that the Citizens' Environment was the vision being pursued in their city. For an explanation of these approaches, and to participate in this ongoing poll, please download our 'Smart Cities Strategy Guide' .
For the economic promotors polled, the issues of greatest concern from the point of view of their own cities becoming Smart Cities were (a) delivering improvements and efficiencies; (b) the cost of improvements falling on citizens; (c) city finances; (d) constant political change in the city: and (e) municipal leadership/vision and inertia. One issue that a majority of respondents thought was not a problem for their city was that of data protection. A minority of respondents believed that city finances, municipal leadership/vision and trust in public officials were actually areas of strength, so the response was quite diverse. This may reflect differences between IPAs in developed and developing countries. Again, our Smart Cities Strategy Guide provides more information about these issues.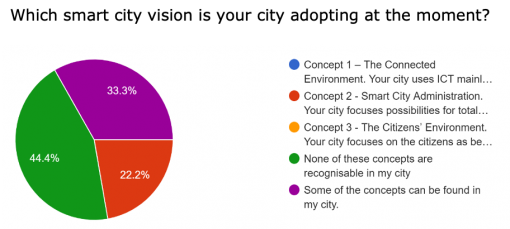 Download the Guide & Take Part in the Poll Today
You can still participate in the poll and download our Smart Cities Strategy Guide and Roadmap for 10-year smart city transformation.
Download the Guide & Join the Poll
Watch the Webinar Replay